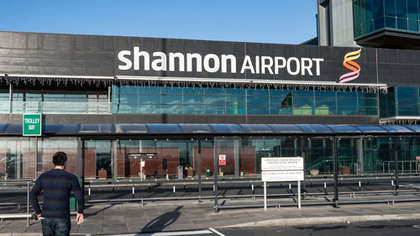 A busy day is predicted for Shannon Airport as it deals with the resumption of non-essential international travel. It's the first time the ban has been lifted in 16 months.
Under the new rules, people can travel to EU countries without quarantine, along with some other nations if they are fully vaccinated, have recently recovered from COVID-19, or can produce a negative result from a PCR test taken in the last 72 hours.
Chief Operating Officer with Aer Lingus, Peter O'Neill advised passengers to arrive at the airport well ahead of their departure time to allow for compliance with COVID procedures.
"What we're recommending is at least two hours before your flight time for European flights and three hours for trans-Atlantic," he said. "That should give more than enough time to get though the airport."
"We're also really encouraging people to do as much of the activity before they come to the airport," he added. "So check in online to minimise the queuing that you may have to do, bearing in mind that the queues may look longer than they actually are because social distancing is in place."
€920,000 has been allocated to Shannon Airport as part of the government's €23 million COVID-19 fund for Irish airports.