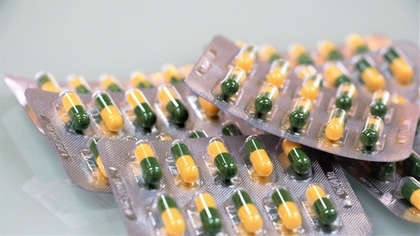 An inquest at Kilmallock Court has found that a female pensioner died from an unintentional overdose of drugs.
An unnamed garda told the court how he attended a house in County Limerick last summer. He said the woman, who was in her seventies, had spent the night at the home of a friend.
"When I arrived she was on the couch," the garda said. "She was cold to touch and didn't have a pulse."
Inspector Pat Brennan read aloud a deposition from the owner of the house where the woman's body was found:
"We were in the living room talking. I went to bed at midnight. She stayed in the living room. When I got up the next morning I thought she was asleep."
According to pathologist Dr Gabor Laskai, toxicology tests found a lethal concentration of the drug Tramadol.
The woman's husband told the court his late wife took the drug as pain relief for her shoulders and back.
Coroner John McNamara stated the cause of death as the high level of Tramadol. The verdict was recorded as "death by misadventure."
"It was cardio respiratory failure due to a drug overdose. I don't believe she intended this outcome because she was suffering from pain and was taking Tramadol," McNamara said before expressing his condolences to the woman's husband.