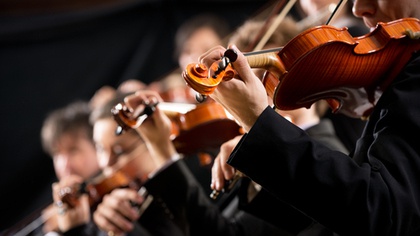 Live music returned to Limerick as the county staged its first pilot test event.
On Wednesday, June 23rd, Limerick University Concert Hall opened its doors to the public for the first time in months.
The hour-long concert, which began at 2pm, saw the Irish Chamber Orchestra play a selection from composers Bernhard Molique and Astor Piazolla.
Supported by the Department of Tourism, the event was limited to a third of the Concert Hall's capacity with 290 audience members in attendance. Attendees were required to wear masks and follow social distancing guidelines, and were asked to arrive and depart at staggered times to avoid congestion.
Speaking ahead of the concert, Gerard Keenan, CEO of the Irish Chamber Orchestra, said "We are so delighted to welcome back our audience to University Concert Hall and to be able to share the sheer joy of some fabulous tango music with them. We hope that our patrons will want to come back and experience live music after all this time. We have maintained a strong output of streamed concerts throughout lockdown but there is nothing like the sound of live performance and more importantly, the reaction of the audience. We have really missed that."
After the performance, Charlotte Eglington of the Irish Chamber Orchestra said "It went down a treat. From the moment the orchestra came on stage the audience were on their feet."