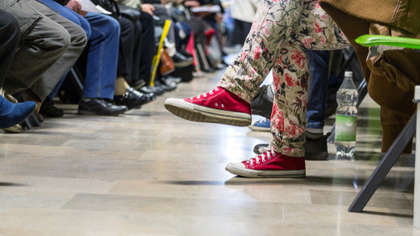 The emergency department at University Hospital Limerick is currently reporting record numbers of patients.
Management at the hospital has advised people only to attend the emergency department if they have urgent health issues.
"We urge people to continue attending ED for suspected heart attacks and strokes and other serious illnesses or accidents," said Dr Joe Kelly, Consultant in Emergency Medicine, UL Hospitals Group. However, he advised that "anyone who has a less serious injury is going to experience delays, so we're asking them to consider all the healthcare alternatives to GP where that's appropriate."
On Monday, 280 people presented themselves to the emergency department at UHL, 85 more than the daily pre-pandemic average.
"In short, we're at capacity," Kelly said. "All staff are working to ensure our patients are provided with safe care, and that emergency healthcare is prioritised for the significant numbers of people who need these services most urgently right now."
UHL is currently the nation's most overcrowded hospital with 44 patients reported on trolleys on Wednesday.
"The 280 presentations to the ED at UHL on Monday were followed by 276 on Tuesday July 13th," a spokesperson for UHL explained. "In 2019, the last full year pre-pandemic, average daily ED presentations stood at 195."
"We apologise to patients who are experiencing delays as a result of the significant demands on our service," the spokesperson added.
UHL is the only hospital of its size serving a catchment area of over 400,000 people across Limerick, Clare, North Tipperary and North Cork.