Amy Winehouse's family are auctioning off her clothes for charity.
It will be the 10th anniversary of her tragic death in July and they've said it hasn't gotten any easier looking at her clothes hanging up on the rails so they've decided to do something good with them.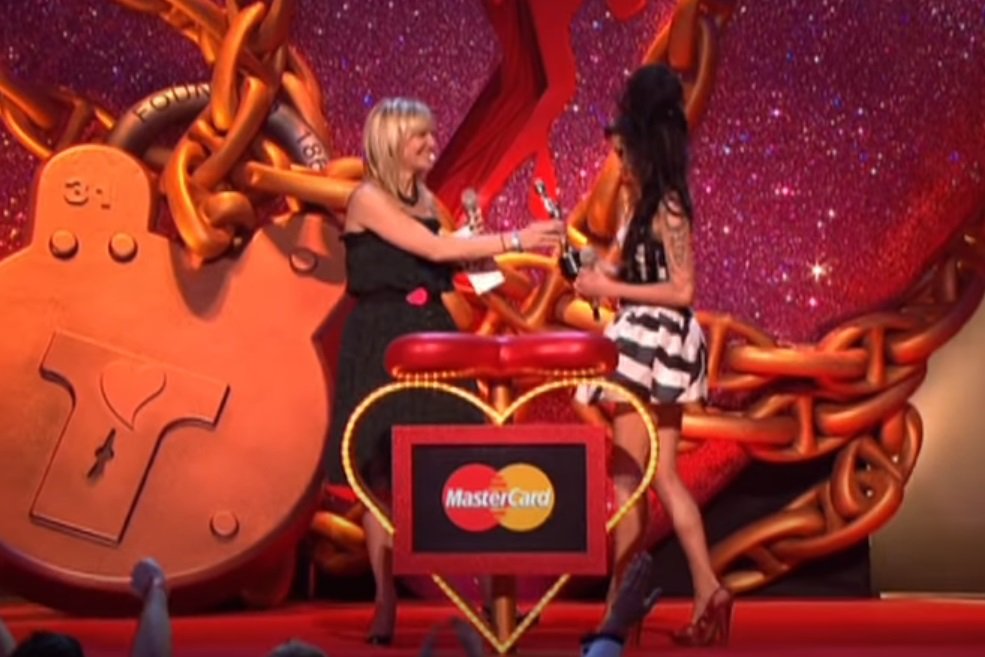 Julien's Auctions will host the event on the 6th and 7th of November in Beverly Hills and online. Some of the items will include the outfit she wore to the Brit Awards in 2007 where she won "Best British Female Solo Artist" including a custom designed red heart-shaped Moschino bag.
A Naomi Parry mini-dress will also be auctioned off - this is the halter dress worn by Amy during her final stage performance in Belgrade during her 2011 Summer Festival Tour. The show was described as "shambolic". Amy lost her shoe, tried to introduce the band but couldn't remember their names and was intoxicated. She was found dead at her home a month later.
Other items include a yellow "Power Dress" by Preen by Thomas Bregazzi, which has been exhibited in the past and a black Kalivas skirt with orange dots worn at the Grammys in 2008, where Amy won 5 out of the 6 awards she was nominated for. There'll be a Dolce & Gabbana leopard print pencil skirt worn by Amy when she performed at the Brit Awards in 2008.
All proceeds of the auction will benefit The Amy Winehouse Foundation which was set up by her dad Mitch and mother Janis Winehouse. The charity supports disadvantaged young people especially those with addiction issues.
The BBC will mark her 10th anniversary with the documentary "Amy Winehouse: Ten Years On".
https://www.juliensauctions.com/about-auction?id=320