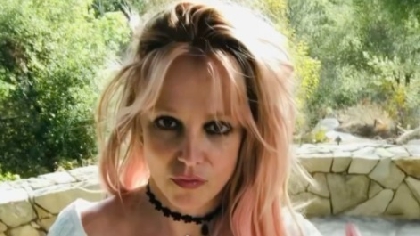 Police have carried out a welfare check on Britney Spears at her home.
It was in response to concerns by fans after the pop singer shared a video on social media of herself dancing with knives.
Spears has claimed the large knives were merely props.
A source close to Spears told NBC News on Thursday that the singer is "fine."
"This is over blown. She was expressing her freedom as she continues to do," the source added.
The caption of the original Instagram post read:
"I started playing in the kitchen with knives today!!! Don't worry they are NOT real knives!!! Halloween is soon!!!"
Spears followed the post a day later with another telling her fans:
"Lighten up about the knives. I'm copying Shakira!!!"
Earlier today she posted another video dancing with the same knives. The singer said:
"I know I spooked everyone with the last post, but these are fake knives that my team rented from Hand Prop shop in LA.
"These are not real knives. No one needs to worry or call the police.
"I'm trying to imitate one of my favorite performers Shakira… a performance I was inspired by!!!"
She added: "Cheers to us bad girls who aren't afraid to push boundaries and take risks."
Shakira performed a dance routine using knives at the MTV Video Music Awards a few weeks ago.
Spears was also visited by police in January after fans raised similar concerns for her welfare after she deleted her Instagram account.
Although her reason for leaving Instagram at the time was due to insults aimed at her dancing videos, fans were never the less concerned by the sudden departure.
The pop star said at the time that "things went a little too far."
"The police never entered my home and when they came to my gate they quickly realized there was no issue and left immediately," she said on Instagram in January.
"This felt like I was being gaslit and bullied once the incident made it to the news and being portrayed once again in a poor and unfair light by the media."