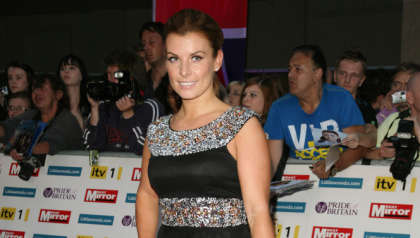 Coleen Rooney has landed a "multi million pound deal" to give Disney the green light for a documentary about the much publicised Wagatha Christie trial between herself and Rebekah Vardy, according to reports.
Earlier this Summer, Mrs Rooney won her libel case against Rebekah Vardy, who denied allegations that she had leaked a set of false stories regarding the personal life of Coleen Rooney to the press.
Following this, Coleen who is married to former footballer Wayne Rooney, has reportedly landed a multi million pound deal with Disney to showcase this trial in a film.
'This is a massive deal for Coleen — in every sense. Since her first damning social media post outing Rebekah, she has remained steadfastly silent.", a source said. "She is also getting across her own side of the story in terms of Wagatha Christie".
Reps for Coleen Rooney or Disney have yet to comment on these reports.