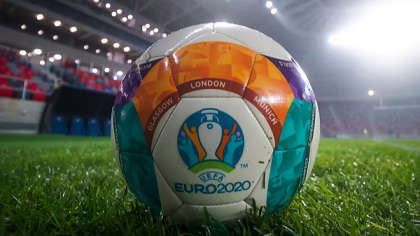 Celebrities were on show at last night's Euro 2020 game, with fans spotting pals, David Beckham and Ed Sheeran hanging out in the Royal Box.
With all the celebrations last night, you would be forgiven for thinking England have won the world cup. The England football team did, however, make it through to the quarter finals of Euro 2020 after their victory over old enemies, Germany. Spotted in the Royal Box at Wembley Stadium were none other than David Beckham and Ed Sheeran, who too were celebrating, just metres away from Ellie Goulding.
The stars, who were among a number of celebrity sightings at the game, were seen laughing in the stands. Fans were excited to see the friends hang out at the game, with many speculating what they could have been chatting about.
However, some were more interested in seeing Ed and ex-girlfriend Ellie catch up, following their turbulent, brief romance in 2013. Sheeran is believed to have penned tune, Don't, about their brief romance.
There looked to be no hard feelings from the pair, as the old flames were seen looking rather pally in the stands. The pair came to the match with their respective partners, Cherry Seaborn and Caspar Jopling, to cheer on the Three Lions.
Sitting behind the Duke and Duchess of Cambridge, everyone was cheering on their team as England ran out 2-0 winners. Ex-professional footballer, David was accompanied by his 18-year-old son, and father to be, Romeo. The Beckham boys were dressed for the occasion as the pair donned some very tasteful suits for the game. Ed and wife, Cherry - on the other hand – came to the match in more casual attire, sporting jeans and vintage England shirts.
The group were just mere metres away from football-mad Prince George, who was pictured cheering on England with his parents, William and Kate. The group were not the only celebrities at the game, with many famous faces in the spaced-out stands, including Three Lions singers, David Baddiel and Frank Skinner. The comic lads hung out among the crowd of cheering England fans, and even shared a selfie with their compatriots.