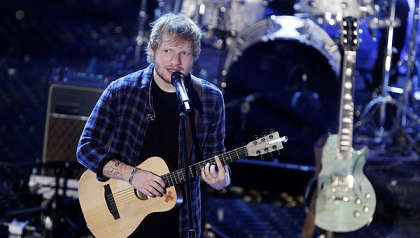 Ed Sheeran has asked music lovers to help Elton John overtake him to reach top spot in the UK Singles Charts. Sheeran has been top of the tree for the past 15 weeks with back to back singles "Bad Habits" and "Shivers".
However, it has been reported that Elton John's collaboration with Dua Lipa "Cold Heart" is set to end Sheeran's time at the top of the charts.
Taking to Instagram, Sheeran hopes that Elton John bags his 8th UK Singles Number 1, even at his own expense.
"Elton John is so close to knocking me off the #1 spot in the U.K", Sheeran wrote.
The pair are also set to release a Christmas song this year.
"Elton rang me on Christmas Day to say Merry Christmas. Elton rings me almost every single day", Sheeran said recentlty. "He said, ''Step Into Christmas' is number six in the charts! I want to do another Christmas song – will you do it with me?'".
On the song itself, Ed added, "It's just me and him. It's great".