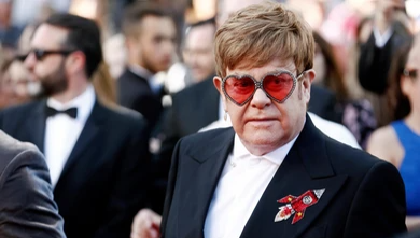 Elton John has shared a taster from his upcoming collaboration with Britney Spears' after suprising diners at a restaurant in Cannes with a special performance.
The track 'Hold Me Closer' features interpolations from Elton John's hits 'Tiny Dancer' and 'The One'.
Fans of the music icon's recent work will notice similarities between this track and Elton's collaboration with DUA Lipa and PNAU 'Cold Heart', which hit top spot in the UK Singles Chart last year.
The segment from Elton John's recent track was livestreamed via the singer's Instagram account where he can be spotted playing from the DJ booth, and you can check out this performance below.
This track which arrives Friday, will also mark the first track to feature Britney Spears since the termination of her conservatorship last year.