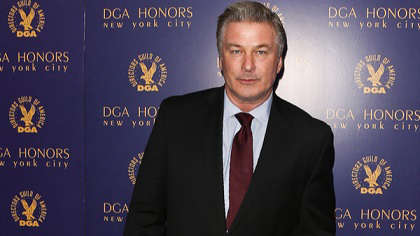 Alec Baldwin and other members of the Rust production team are to face another lawsuit regarding the tragic death of cinematographer Halyna Hutchins.
Halyna Hutchins' family have filed a wrongful death lawsuit against Baldwin and "others who are responsible for the safety on set, and whose reckless behaviour and cost-cutting led to the senseless, tragic death of Halyna Hutchins".
Last October, Alec Baldwin allegedly discharged a prop firearm during an on set rehearsal at Bonanza Creed Ranch in New Mexico which led to the tragic death of Cinematographer Hutchins. It also injured director Joel Souza.
This lawsuit claimed that the Rust production team "disregarded at least 15 Industry Standards".
The names included in the lawsuit feature Alec Baldwin, producers, Nathan Kingher, Mathew DelPiano, Allen Cheney, Ryan Smith, Emily Salveson, and Ryan Winterson.
The lawsuit have also named armourers Seth Kenny and Hannah Gutierrez-Reed, along with crew members Dave Halls, Sarah Zachry, Gabrielle Pickle and others.
Baldwin and co have already being sued by three crew members, including script supervisor Miame Mitchell, Serge Svetnoy and medic Cherlyn Schaefer.