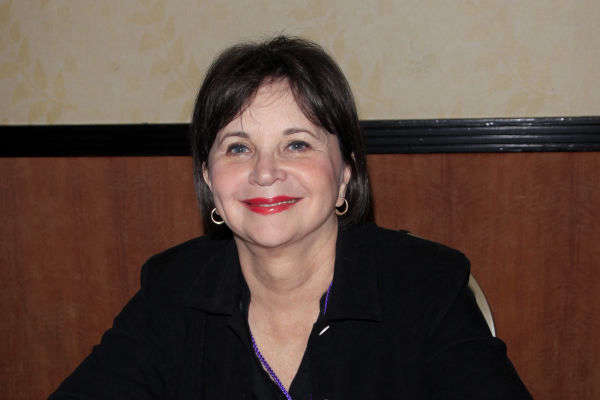 'Happy Days' and 'Laverne & Shirley' star Cindy Williams has died aged 75.
The actress who rose to fame in her role as Shirley Feeney in both sitcoms, passed away in her LA home following a brief illness last week (January 25).
Cindy Williams' breakout role arrived when she starred opposite Maggie Smith in the film Travels With My Aunt, directed by George Cukor, as well as other series including Nanny And The Professor, American Style and Room 222.
Williams is best known for playing brewery bottle caper Shirley Feeney in Laverne & Shirley, starrting opposite Penny Marshall, who played her close friend and roomate Laverne De Fazio.
In 1975, the pair were introduced on Happy Days as dares for Fonzie (Henry Winkler) and Richie Cunningham (Ron Howard).
As the duo's popularity grew, Happy Days' creator Gerry Marshall have Laverne and Shirley their very own spin off series, which ran from 1976 to 1983 on ABC.
Cindy Williams later left the sitcom in it's final season (eighth) after becoming pregnant with her first child.
This news of her death was confirmed after a statement was released on behalf of her children Zak and Emily Hudson.
"The passing of our kind, hilarious mother, Cindy Williams, has brought us insurmountable sadness that could never truly be expressed. Knowing and loving her has been our joy and privilege. She was one of a kind, beautiful, generous and possessed a brilliant sense of humour and a glittering spirit that everyone loved", the statement read.
Following her departure from Happy Days, Cindy Williams enjoyed a very successful career on stage, starring several tours of Grease, The Odd Couple, Deathtrap, and Steel Magnolias.