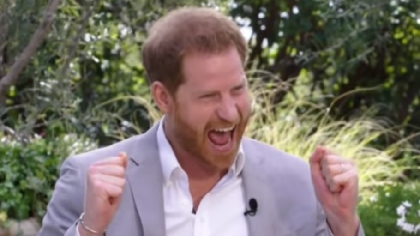 Prince Harry has landed his first paid job.
He's been hired as the Chief Impact Officer for a mental health coaching start-up called "Better Up". The $1.73 billion operation are based in San Francisco. Although he won't actually be managing a team, he will contribute in terms of their strategy.
Harry will help promote an app used by their corporate clients, which include Facebook, Hilton and Chevron, that will improve the well-being of their staff. They won't disclose his salary.
Photo Credit: CBS/Harpo