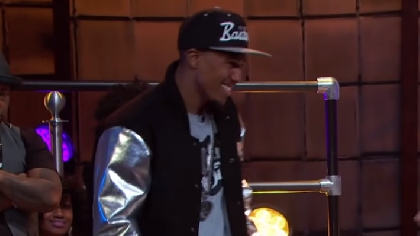 Nick Cannon is rumoured to be expecting his 7th child, which will be his 4th baby born within 6 months. How is this possible? Lots of women!
The TV host is expecting twin boys with DJ Abby De La Rosa, he has a 3 year old and a 5 month old with model Brittany Bell, 10 year old twins with Mariah Carey and now model Alyssa Scott is said to be pregnant with his 7th child. She is 34 weeks pregnant and works on a model on "Nick's Wild N Out".
She posted a photo on Instagram of her pregnant bump but has since deleted the post. Although she didn't confirm that Nick is the dad, she captioned the photo with "Zen S.Cannon" and when her followers asked where was Nick for the photo opportunity, she said "We are keeping those for us".