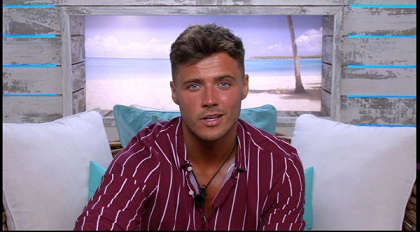 Love Island's Brad McClelland blasted presenter Laura Whitmore over her "stupid questioning" during a "boring" reunion show.
Last Sunday saw this year's Love Island contestants reunite for a special reunion show on ITV2. Check it out below.
Irish presenter Laura Whitmore has asked Brad how he felt about Lucinda moving on to Aaron Francis after his departure from the island. Many viewers were shocked when Brad answered that it turned him on.
Brad later revealed that he said that, as he was fed up with using the same reply to the same question every time.
"The reason I answered the way I did, is because every single interview I did upon leaving asked me 'how did seeing Lucinda with Aaron make you feel?'", he said.
He also added, "I'm sick of answering that question, I'm sure the public are sick of hearing us answer that question, so I thought 'd'ya know what? Screw this, I'll come up with a daft answer!'".
"Ask a stupid question, get a stupid answer!".