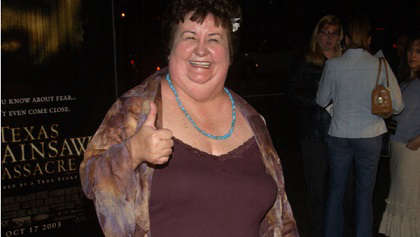 Actor Kathy Lamkin has died aged 77.
Lamkin was renowned for playing the Desert Aire manager in No Country For Old Men. She starred in the film alongside Javier Bardem, directed by the Coen brothers in 2008. It subsequently won a SAG award for Outstanding Cast in a Motion Picture.
News of her death was confirmed by her family, who announced that she passed away following a short illness.
A statement read, "Kathy will be missed by her family and friends and left an impact on all that she encountered during her life on this Earth".
Alongside No Country For Old Men, Lamkin also played The Tea Lady the 2003 remake of the Texas Chainsaw Massacre, and the 2006 prequel The Texas Chainsaw Massacre: The Beginning.
She also taught arts at Codwell Elementary School School in Houstan, and produced a number of short film projects.
In a career which began in 1946, Lamkin appeared in 46 film and TV projects. These include Confession, The Heartbreak Kid, Kiss Kiss Bang Bang, Waiting For Guffman, and the Valley Of Elah.
She also appeared in TV shows such as My Name Is Earl, Boston Legal, Malcolm In The Middle and Bones.
Kathy Lamkin is survived by her husband Stephen .L. Lamkin, daughter Kati, son Greg along with her daughter in law Jamie and grandchildren Benjamin and Morgan.