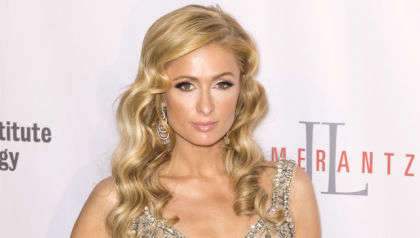 Paris Hilton has claimed that she still has nightmares from when she was forced to attend a "emotional growth boarding school" for "troubled teens".
Hilton who is currently promoting her new book Paris: The Memoir, and making a new documentary, spoke about the harrowing time she suffered at the facility.
In a recent interview, the media personality, socialite and entepreneur has alleged that her time there, led her to have nightmares from the age of 16 years old.
"It is something that has given me nightmares ever since I was 16", Hilton claimed. "The two men came into my room in the middle of the night... I had no idea who they were. I thought they were kidnapping me".
"It was very scary. They don't explain to you where you're going or what's happening so it's traumatising", she added.
Paris Hilton also revealed that she was physically and verbally abused at the school, which led her to being diagnosed with ADHD when she was 20 years old.
"I had no idea as a teenager, when I was a teenager, people were just not talking about it, so I had no idea why", she said. "I couldn't concentrate in school, and it was very difficult for me with everything, memorising things and being responsible and now I realise that if you can harness it in the correct way, it's really a superpower and my whole career I feel that I've always thought outside the box and been an innovator and someone who takes risks, so I see it as an attribute. It gives you an energy".
Hilton added, "I wasn't really a bad kid. All I did was sneak out at night, I got bad grades, got kicked out of school but I didn't deserve to go somewhere like that. No one does".
"no idea"
At the time, Paris Hilton also stated that her parents had "no idea" that this abuse was taking place.
"They had no idea. They thought I was going to a normal boarding school... but people have no idea what's happening behind closed doors, so my parents did not know", she explained.
Elsewhere, Hilton also revealed that she has met with other abuse survivors, as well as campaigning for boarding schools to be closed down.
"I'm so proud of the impact we've made so far. I've helped change laws in eight different states and I'm going to be going back to DC in April to introduce our new bill so I'm just hoping that everyone does the right thing", she said.