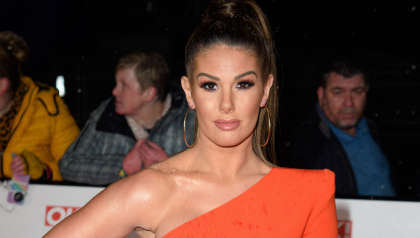 Rebekah Vardy's agent Caroline Watts is reportedly in talks with three streaming giants to reveal all about her version of events from the Wagatha Christie trial in a new TV documentary.
The agent did not give evidence at the defamation trial between her client Rebekah Vardy and Coleen Rooney, having withdrawn her witness statement at the last minute, claiming that her mental health had been deteriorating.
Watts also faced strong criticism after she revealed that her phone had fallen into the sea, just days before the trial started. A judge had previously asked her to hand it over. She was accused of intentionally destroying evidence.
However, it has emerged that talks between Miss Watts and several streaming agents to possibly spill the beans over her client have been "ongoing", according to reports. Such streaming giants include, Netflix, Discovery, and Apple. She has been reportedly offered £300,000 for this documentary.
"She knows what really happened", a source has claimed. "Anything she says would be explosive and potentially very damaging for both Becky and Coleen".
"Caroline's mental health was hit hard by the stress of the court case", the source continued. "She never courted fame and was behind the scenes for a reason".
"To find herself at the centre of the case, the subject of ridicule and criticism, was extremely difficult to take. She knows what really ­happened and is mulling over the various approaches. This could provide her with the opportunity to set the record straight once and for all".