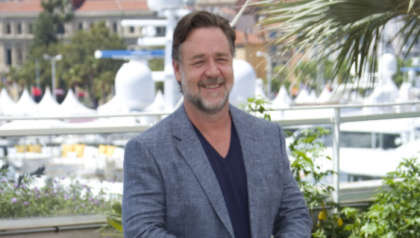 Russell Crowe has been recently spotted cycling around Dublin and Bray as he takes a break from shooting his new movie.
The Gladiators star is taking on the starring role of real life figure Father Gabriele Amorth in the film The Pope's Exorcist. Father Amorth was a priest who acted as the Vatican's chief exorcist, performing over 100,000 excorcisms in his life.
Crowe had also been spotted shooting scenes in Dublin's Trinity College, donning black religious clothing. Copious amounts of extras were also spotted filming scenes dressed as nuns and priests.
Having already been filmed in the Dalkey area of Dublin earlier this week, Crowe could be seen out cycling in Killiney and Shankill with his girlfriend Britney Theriot.
He was taking a break from filming at Bray's Ardmore Studios, and certainly made the most of the recent salubrious weather in the country.
As mentioned, Crowe was spotted in the Dalkey area, where he dined at the DeVilles restaurant, who said that it was an "absolute pleasure" to serve the actor. hailing him as an "absolute gentleman".
They said, "Amazing to have the wonderfully talented thespian Russell and his charming girlfriend Britney pop into us in De Villes the other night".
"What an absolute gentleman… So nice to all of our staff and so friendly to our other patrons. Here to film "The Pope's Exorcist", we understand.
"You have our blessing RC… What an absolute pleasure to have you here. Welcome to Dalkey", they added.