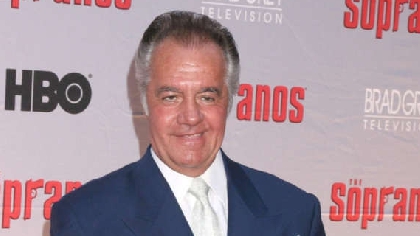 Tony Sirico the actor known for playing mobster Paulie Walnuts on "The Sopranos," died Friday.
Tony Sirico the actor known for playing mobster Peter Paul "Paulie Walnuts" Gualtieri on "The Sopranos," died Friday. He was 79.
Virico's Paulie Walnuts was a foot soldier to James Gandolfini's Tony Soprano.
His manager confirmed his death but did not provide a cause of death. He described Sirico a "very loyal and long-term client" of 25 years and someone who "always gave to charity."
A statement posted on Facebook by his brother Robert Sirico read: "It is with great sadness, but with incredible pride, love and a whole lot of fond memories, that the family of Gennaro Anthony 'Tony' Sirico wishes to inform you of his death on the morning of July 8, 2022.
"The family is deeply grateful for the many expressions of love, prayer and condolences and requests that the public respect its privacy in this time of bereavement."
Tributes have already started coming in from his co stars.
Michael Imperioli shared the news on Instagram.
Imperioli stated "Tony was like no one else: he was as tough, as loyal and as big hearted as anyone I've ever known," he wrote. "I was at his side through so much: through good times and bad. But mostly good. And we had a lot of laughs."
Tony Sirico, a Brooklyn native, amassed several credits before his turn in The Sopranos, appearing in films like "Goodfellas" and "Mickey Blue Eyes."
His most famous role though was as Paulie Walnuts.
He originally auditioned for the role of Uncle Junior in The Sopranos, but that role was given to somebody else. The show's creator David Chase instead offered him the role of Paulie Gualtieri, which Sirico accepted. He told the shows creator however that he had one condition. It was that his character "would not become a rat".
Sirico is survived by a daughter and brother.