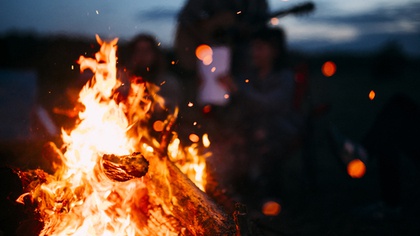 Cork City Fire Services experienced a busy bonfire night as they were called out to approximately 50 separate incidents on Wednesday, June 23rd.
Crews were called to a fire at the derelict Sunset Ridge Hotel site in Killeen. City Councillor Ken O'Flynn said the site, which has seen multiple incidents of anti-social behaviour on its derelict grounds over the last decade, has become "very concerning" and he has spoken to local residents of the area who are demanding something be done with the site.
Anglesea Street, Ballyvolane and Ballincollig crews were called out to approximately 50 incidents, including several bonfires as Bonfire Night, or St John's Eve, was celebrated across the city. A large bonfire on the Curraheen Road was tackled yesterday morning but a crew from Anglesea Street was required to return to the scene later when it had been reignited.
Cork City Council had earlier encouraged 'Nonfire Night', an alternative way to celebrate the date in a safe manner.
Brendan O'Donoghue, Third Officer at Cork City Fire Brigade, had asked the public to celebrate the occasion responsibly, saying Bonfire Night was "challenging" for the fire service. "Where there are fewer and fewer bonfires our services are more and more available to the more critical issues that we attend such as road accidents and actual house fires," he said.
In a tweet, Cork City Fire Brigade urged the public to "Please stay safe, use caution and respect our crews as they deal with incidents."