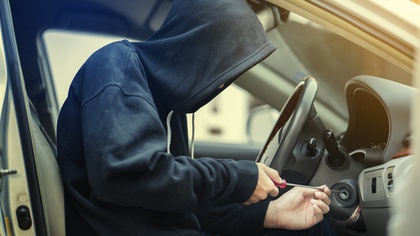 A sentence of 18 months has been handed down to a Cork man responsible for breaking into cars in the Bishopstown, Wilton and Frankfield areas of Cork City.
24-year-old Jason Kenny of Shanakiel, Cork, who has 102 previous convictions, was given the sentence by Judge Olann Kelleher. Kenny was charged with 16 counts of theft of items. He admitted to breaking into 18 cars, two of which he stole.
Garda Sergeant Pat Lyons labelled Kenny "a prolific car thief," while Judge Kelleher said the accused "does not seem to be learning" from the previous suspended sentences he has received in the past.
Described by Judge Kelleher as "an incredible amount of theft convictions," Kenny's previous convictions include nine for car theft, 11 for breaking into cars, 23 for theft and 40 for causing criminal damage.
Describing Kenny's latest crime spree, which dates back to February, 2020, Sergeant Lyons said "They are all matters related to breaking into cars or stealing cars," and that Kenny had stolen "things like loose change and sunglasses."
Kenny's solicitor Shane Collins-Daly noted Kenny's issues with drug and alcohol addiction, beginning with using cannabis as a teenager and escalating to heroin use. According to Collins-Daly, Kenny would steal to fuel his addiction, but is now clean, having been in a detox programme since being remanded in custody in May. He stated that his client has strong support from his family and partner, and that Kenny was keen to address his difficulties.