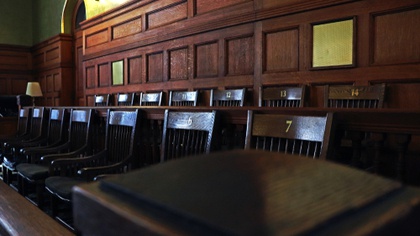 19-year-old Scott O'Connor, of Churchfield Square, Churchfield, Cork, pleaded guilty to charges of violent disorder and production of a knife.
The charge was in relation to the murder of Cameron Blair on January 16th, 2020. Blair allowed three teenage boys, including O'Connor, into a house party, only for the boys to turn violent. While attempting to keep the peace, Blair was stabbed in the neck by one of the boys, who has since been sentenced to life imprisonment for his murder.
The court heard how O'Connor had produced a knife, which he brandished high above his head and aimed at party-goers outside the house. The third boy, aged 14, was heard by a witness to say "Give it to me, I'll shank one of them" to O'Connor.
O'Connor had previously told Gardaí that he had picked the knife up from the kitchen floor and intended only to use it to scare the party-goers rather than causing any physical harm.
In a probation report, O'Connor said he will always regret the events of that night and offered his sincere apologies to Blair's family.
Judge Justice David Keane remanded O'Connor on continuing bail until July 5th when he will be sentenced.