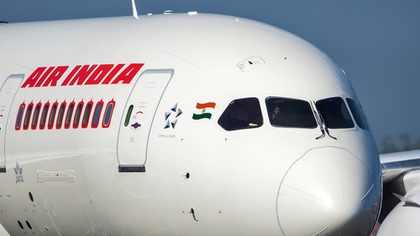 For the second year running, a ceremony has been held online to mark the anniversary of the bombing of Air India Flight 182.
On June 23rd, 1985, terrorists detonated a bomb aboard the Boeing 747, which was en route to London from Montreal, killing all 307 passengers and 22 crew members approximately 160km off the coast of Cork.
In the aftermath of the attack, Cork County Council donated a piece of land at Akakista on the Sheep's Head Peninsula, which was chosen by victims' relatives as the spot for a memorial garden.
Each year a memorial event is held at Akakista, however due to COVID restrictions the commemorations have been forced to take place online for the last two years.
Taking part in this year's online event were Cork County Mayor Cllr Mary Linehan Foley, Her Excellency Ms Nancy Smyth, Ambassador of Canada, His Excellency Mr Sandeep Kumar, Ambassador of the Republic of India, and Dr Padmini Turlapati, mother to victims Sanjay and Deepak Turlapati.
Cllr Linehan Foley spoke about the solidarity shown by the nations of Ireland, India and Canada.
"The devastating event that took place off the West Cork coast brought tragedy to lives of many families and brought the nations of Ireland, India and Canada together in mourning. The experience has taught us the importance of solidarity when faced with tragedy. 36 years on, solidarity has come to the fore of our relationships again, as we support each other through the global pandemic."
The ceremony can be watched in the video below.