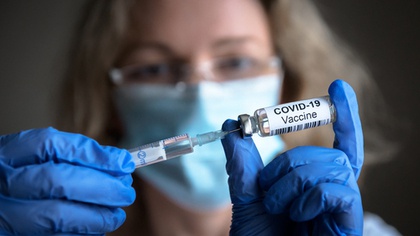 Irish pharmaceutical research and development firm APC is to create 120 new jobs at its headquarters in Dublin's Cherrywood.
The announcement comes as APC plans to develop and manufacture COVID vaccines at a proposed new global centre of excellence in Ireland. €25 million will be invested in establishing the centre, with €8 million assigned for the building of a new 12,000 square foot laboratory space.
The remaining €17 million will be spent on developing a newly formed firm, VLE Therapeutics Ltd, which will be focused on manufacturing vaccines and advanced therapeutics, such as cell and gene therapies. It will be the first Irish owned facility of its type, with plans to manufacture 50 million vaccine doses each year.
APC currently employs 140 staff members at its 60,000 square foot Cherrywood headquarters. The expansion will add 50 new employees in the roles of chemistry, biology, chemical engineering and analytical sciences.
70 new employees will be taken on by VLE Therapeutics Ltd, in roles such as manufacturing operations, supply chain, engineering, quality assurance and regulatory affairs.
Dr Mark Barrett, Group Chief Executive Officer to APC and VLE, said "In development since July 2020, this €25m investment is a culmination of our ambition for an Irish company to stand tall and contribute, on both the national and global stage, to the development and manufacture of Covid vaccines and other critical Advanced Therapeutics."
Barrett formed APC 10 years ago with Professor Brian Glennon. The company is currently involved with the research and development of over 20 medicines to treat Cancer, Alzheimer's, HIV and respiratory diseases, along with COVID vaccines.