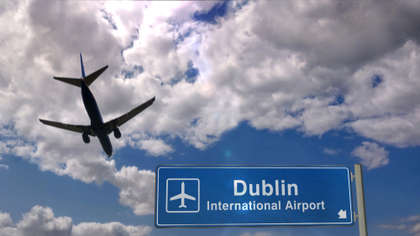 Dublin Airport has apologised after passengers missed flights on Sunday due to long queues.
As the airport begins to return to normal service, queues have increased, with passengers waiting up to an hour and a half to get through security checks at the weekend. Some passengers missed their flights as a result of the lengthy waiting times
"We want to apologise profusely to those passengers that were affected, and particularly those who unfortunately missed their flights yesterday morning," said Dublin Airport Authority's interim group head of communications Kevin Cullinane.
Cullinane said passenger numbers have been "increasing at an exponential rate since July 19th" when restrictions were loosened on EU travel. He blamed extra COVID related checks for the added delays.
"It was entirely our fault, but we are encouraging passengers to allow more time," Cullinane said. "There are more people flying again, the airports are getting busier and there is an additional layer of bureaucracy."
Cullinane advised passengers to arrive 30 minutes earlier than they would have in pre-pandemic times to allow for additional checking.
The latest figures show that 428,600 passengers departed from Ireland in July. That's an increase of 115% on June's figures.
"Since July 19th we are seeing almost a doubling week on week, but we are still only at a fraction of what we would have had," said Cullinane.