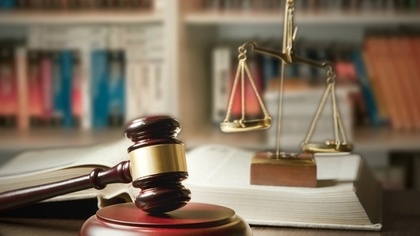 At Tallaght District Court today, a Dublin man has been charged with murdering his own father.
Gareth Sheeran, 30, is charged with murdering his father, self-employed carpenter Harry Sheeran, 65.
Harry Sheeran was found injured at his home in Carriglea View, Firhouse, on Sunday night following what has been described as a domestic incident. He died from his injuries in the early hours of Monday morning.
Gareth Sheeran was arrested at the family home and taken to Tallaght Garda Station for questioning. He appeared before Judge Patricia McNamara at Tallaght District Court today, where he was charged with the murder of his father. He made no reply upon being informed of the charge.
Defence solicitor Andrew Vallely requested that his client receive medical treatment while in custody at Cloverhill Prison. Judge McNamara agreed to the request.
The accused will appear via video link before Cloverhill District Court next Tuesday morning, June 29th.
The nature of the charge means that a bail application cannot be considered by the District Court, as it can only be heard by a High Court. Due to being unemployed and in receipt of social welfare, the accused has been granted legal aid.