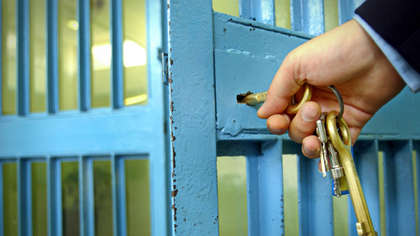 41-year-old Brian "King Ratt" Rattigan was released from Portlaoise prison this morning after serving 18 years behind bars.
Rattigan was initially jailed for the manslaughter of his former friend Declan Gavin, whom he stabbed outside a kebab shop in Crumlin in 2001. His prison time was increased when he was sentenced to 17 years for dealing heroin form his cell.
Gardaí believe Rattigan may now flee Ireland. Due to his involvement in a violent Dublin drugs feud which claimed 16 lives, gardaí believe the threat level against Rattigan is "severe." While in prison he took Spanish lessons and recently applied for a passport.
It's also feared he may choose to remain in Ireland and resume his criminal operations. Gardaí believe he continued to run his drugs gang while behind bars.
"The reality is, he never left the game," a source said. "He has always been running his gang from prison. He was convicted of it a few years back but it still didn't stop him. When he gets out, there's no doubt that he'll be in full control again. But he'll just be pulling the strings with others doing the work."
The source warned that Rattigan may be targeted by his enemies.
"A lot of people have it in for him and they don't forget," the source said. "The Crumlin feud was dirty and brutal and there are plenty of people who would love the chance to have a go at him."