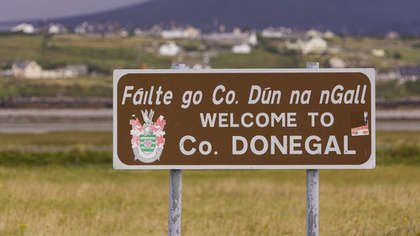 A deer-hunter who fired shots at members of the public and gardaí in Donegal has been jailed for eight years.
Intoxicated on alcohol and cocaine, 25-year-old Stephen Dowling, of Burren Road, Carlow, went on a shooting spree in Glenties, Donegal on the morning of February 22nd, 2020.
Witnesses described seeing Dowling march through the town "like a soldier," firing off shots at people, cars and buildings.
Gardaí told Letterkenny Circuit Court that they feared for their lives and considered it a miracle that nobody was hurt.
Judge John Aylmer drew attention to Dowling's decision to take drugs while carrying a licensed weapon.
"One of the most aggravating features is that he brought cocaine with him while being in control and a licensee of a very high powered hunting rifle," Aylmer said. "People who are licensed by the State to carry such weapons undertake a very high burden of responsibility. The vast majority are careful and responsible and incidents such as this are extremely rare. The accused demonstrated gross irresponsibility in allowing himself to become so intoxicated. He was completely out of control of himself and of his mind."
After a day of hunting with his cousin, Dowling spent the evening on a pub crawl, during which he inhaled half a gram of cocaine. Following altercations with several bar and hotel staff, Dowling returned to his B&B room. There he changed into his hunting gear before returning to the town with his rifle.
Dowling's shooting spree ended when he was overpowered by gardaí.