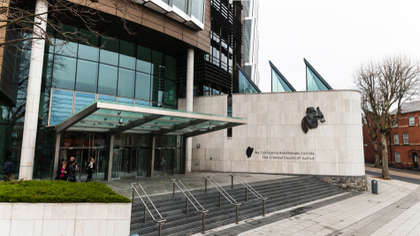 A member of the Kinahan gang has received a 10 year sentence for his part in a 2010 gun attack.
42-year-old Alan Wilson, of New Street Gardens, confessed to his part in an attack on a Dublin pub in which three people were seriously injured after being shot.
Wilson admitted providing firearms and getaway vehicles used by what he described as "dissident republicans" in the July 2010 attack. He denied having ever been associated with the Kinahan mob however. Wilson is currently serving a sentence for an attack on a member of the Hutch gang.
Wilson's defence counsel argued that he is a changed man and is currently writing a book. They also claimed he suffers from Multiple sclerosis. Justice Tara Burns dismissed the latter claim due to a lack of evidence to support such a diagnosis.
The judge refused to accept Wilson's expression of remorse as genuine and called his crime "a highly sophisticated and meticulously planned assassination attempt of the utmost gravity."
The three men shot in the incident – doorman Wayne Barrett and customers Brian Masterson and Austin Purcell – were innocent victims with no connection to any criminal groups. Their victim impact statements were described by the judge as "powerful."
In 2014 Wilson was found not guilty of the 2008 murder of Romanian teenager Marioara Rostas, whose body was found in the Dublin mountains in 2012.