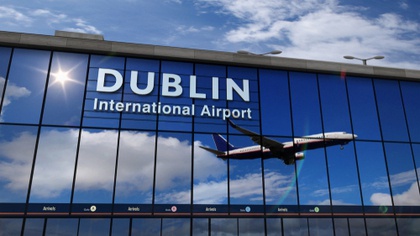 A man has been charged after causing disruption at Dublin Airport on Sunday afternoon, June 13th.
42-year-old Adriano Rocha, with an address at Qudtiro Estradas Sitiro, Dos Alamos, Gui Albuffire, Portugal, had been employed as a chef in the west of Ireland. Hoping to return home, Rocha arrived at Gate 106 of Terminal 1, having missed two flights.
Under the influence of alcohol, Rocha began making "gun gestures", claiming he was going to shoot someone. Passengers called Gardaí to the scene, where Rocha was arrested. No weapons were found on his person.
Garda Paul Murphy described Rocha's behaviour as "extremely erratic," and spoke of how "people in his vicinity became alarmed. He was getting up and down on his seat; on two occasions he made gestures with his hands like a gun."
Rocha appeared before Dublin District Court on Monday. He pleaded guilty to a charge of giving false alarm contrary to section 43 Air Navigation and Transport Act. He was ordered to surrender his travel documentation and ordered to bring €300 to his sentence hearing, which is scheduled for today. The offence can carry a fine of around €1,200 and a six-month sentence.
Rocha's defence solicitor Michael Kelleher emphasised how his client had been suffering from minor health difficulties and was "a bit tired and emotional" when he caused the disturbance.