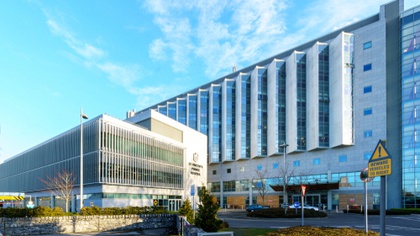 Following a protest on Saturday regarding ownership of the new National Maternity Hospital, a rally is to be held at Monday lunchtime outside the Dail.
The Campaign Against Church Ownership of Women's Healthcare is concerned that moving the hospital from Holles Street to St Vincent's Hospital will see the Catholic Church exerting influence on women's health issues like abortion and IVF treatment.
The St. Vincent's Hospital group has rejected the government's proposal to buy the land for the state.
At Saturday's protest, Jo Tully, Chairperson of the campaign spoke of her concerns. "The announcement by the nuns three years ago, that they were standing back, and were going to gift the entire hospital group to the people of Ireland, managed to assuage the rage that was evident then. We now know that was in fact a lie. Now the refusal to sell the site means the future of women's reproductive healthcare remains in the hands of the church."
"I think the church have had far too much control and say over women's bodies over the years," she added. "With the history of Mother and Baby homes, the last thing a religious order should be near is a women's Maternity Hospital."
Tully and her group want the new hospital to be publicly owned and free of religious interference.
Today's Dail protest is set to begin at 1pm.