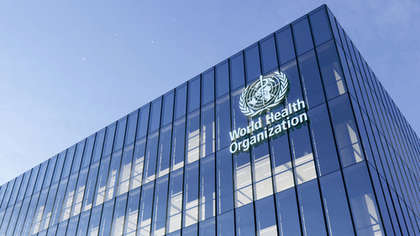 The World Health Organisation has assigned the B.1.1.529 variant of COVID the name "Omicron" and designated it a "variant of concern."
"Based on the evidence presented indicative of a detrimental change in Covid-19 epidemiology... the WHO has designated B.1.1.529 as a variant of concern (VOC), named Omicron," the WHO said in a statement.
Omicron joins Delta, Alpha, Beta and Gamma as variants found to be of concern by the organization.
The Omicron variant poses a "high to very high" risk to Europe according to the European Centre for Disease Prevention and Control.
A threat assessment report published by the ECDC states that there is "considerable uncertainty related to the transmissibility, vaccine effectiveness, risk for reinfections and other properties of the Omicron variant."
With uncertainty as to whether current vaccines will prove resistant to Omicron, the ECDC says "we assess the probability of further introduction and community spread in the EU/EEA as high."
The WHO estimates it could take several weeks to determine the transmission rates of Omicron and the effect of vaccines on the variant.
"This variant has a large number of mutations, some of which are concerning," the WHO said. "Preliminary evidence suggests an increased risk of reinfection with this variant, as compared to other VOCs."
Omicron first appeared in South Africa but has quickly spread with Israel, Hong Kong and Belgium reporting cases of the new variant.
Numerous nations have banned flights from Southern Africa in a bid to keep the variant from entering their borders.