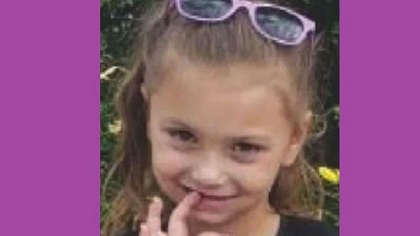 A young girl who went missing in 2019 has been found alive in a secret room under a staircase, New York police say.
A child reported missing two and a half years ago has been discovered in a secret room under a staircase. The child had allegedly been abducted by her biological parents in July of 2019 after lost custody of her care. Authorities at the time believed she had been abducted by her parents, Kimberly Cooper, 33, and Kirk Shultis Jr., 32.
Police discovered the child had been kept hidden under her paternal grandfather's house after detectives discovered "tiny feet" under flooring. A police tip-off led officers to an address at Saugerties, upstate New York, where a small piece of blanket protruded cracks in the staircase.
"Detectives used a tool to remove several of the wooden steps, and that is when detectives saw a pair of tiny feet," police said. "After removing several more steps, the child and her abductor were discovered within."
Following the removal of wooden panels, the now 6-year-old Paislee Shultis was discovered in a hidden room with the 33-year-old woman. Police say the girl appeared to be in good health, although the hidden room is described as "small, cold and wet."
The woman was arrested and charged with custodial interference and endangering the welfare of a child. Mr Shultis Jr. and Mr Shultis Sr. were also arrested and charged with "felony custodial interference," and "endangering the welfare of a child" before being release pending trial. Ms Cooper had an outstanding warrant, and therefore remains in Ulster County's jail.
"We believe... somebody informed the parents that the older child had been picked up by the legal guardian and by county officials at the time and that caused the parents then to take Paislee and flee," Saugerties Police Chief Joseph Sinagra told virtual news channel WNYT.
According to the police statement, an investigation is ongoing and more arrests are pending.