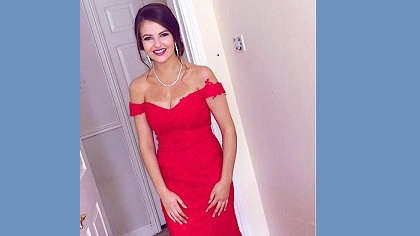 A man has appeared in court charged with murder of primary school teacher Ashling Murphy
A 31-year-old man has been charged in connection to the murder of Ashling Murphy in Tullamore, last Wednesday afternoon. Jozef Puska, 31, was brought before a special sitting of Tullamore District Court this evening.
It is said that Mr Puska has been heckled by a group of 300 people, mostly women, as he was escorted into court by gardaí. Following the brief hearing, the man was then remanded in custody at Cloverhill Prison.
According to Detective Sergeant, David Scahill, Mr Puska replied "no" when cautioned earlier. Scahill gave evidence of arrest, charge, and caution of the suspected killer. While inspector Kieran Keyes has applied to Judge Catherine Staines for a remand in custody in Cloverhill Prison until the sitting in Cloverhill District Court on January 26th. It is believed that Mr Puska received legal aid when the court heard Mr Puska was on a disability payment.
Ms Murphy was fatally attacked when she jogged along the Grand Canal, last Wednesday at 4pm, while her funeral had taken place yesterday. Following Gardaí's effort in questioning the man, they charged him as Gardaí believe he is the culprit to this horrific crime.
Gardaí made their arrest on Tuesday, after the man had been discharged from a Dublin hospital for suspicious injuries. He was then detained by Gardaí and brought down to Tullamore Garda station on Tuesday morning for questioning. According to reports, Section 4 of the Criminal Justice Act permitted garda to question the man for up to 24 hours, to which investigators took full advantage of.
The suspect availed of an eight-hour break from questioning so he could sleep at the station overnight, which he was entitled to. It is believed that members of the questioning Garda team used almost all of the 24-hour period of questioning permitted.
Finishing just before that time ran out, Gardaí charged the man on Wednesday evening. The suspect has had addresses in both south Dublin and Co Offaly, where his partner and young children live.
Separately, Gardaí released another man in his 30s – who was arrested as part of their investigation – has been released without charge. A file is set to be prepared for the Office of the Director of Public Prosecutions. Detained under Section 30 of the Offences Against the State Act, Gardaí held the man on suspicion of withholding information. The man is said to have not been suspected of playing any part in the murder.