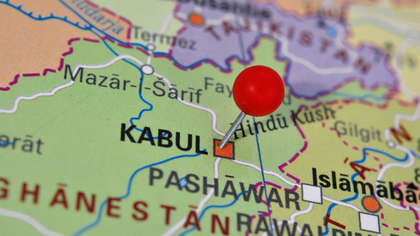 An Afghan mother and her teenage son have been reunited with their family in St. Lawrence Park, Limerick after fleeing Afghanistan.
Najiba Saay and her 16-year-old son Fazlahamd travelled to Afghanistan on August 4th to visit family. It was their first chance to do so since arriving in Limerick two and a half years ago. Days into their return to their homeland, the Taliban began their takeover of the country.
With the Taliban searching homes, Najiba and Fazlahamd were forced to keep switching homes between various family members to avoid detection.
Thanks to lobbying from Limerick TD Niall Collins and UL president Professor Kerstin Mey, the Saays were able to arrange a flight from Kabul airport. To avoid security checkpoints they were forced to take backstreets, which meant it took three hours for them to get to the airport.
After waiting 12 hours for their flight, the Saays made it back to Dublin airport via Georgia, Finland and the Netherlands.
They are now concerned for the well-being of their family in Afghanistan, with whom they have lost all communication.
Najiba's husband Salim believes he can never return to Aghanistan.
"There's no hope any more in Afghanistan," he said. "We know there has been a big change. The Taliban, you know, when they see nice things, they just destroy them. They've destroyed roads, schools, different things."