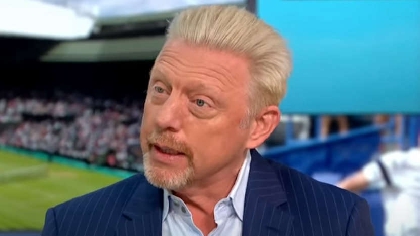 Boris Becker has landed what's been described as a "cushy job" in prison as a classroom assistant.
He's now teaching sports science to other inmates which has caused some controversy. Other prisoners have said they've spent years proving themselves to try and get the nicer jobs but Boris only arrived in April and he is getting preferential treatment. Families of inmates have been sending letters of protest to the governor saying it's not fair.
The tennis player was sentenced to 2 and a half years after attempting to hide 2.5 million in assets to avoid paying his creditors.