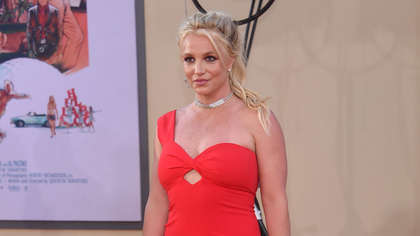 Britney Spears is being investigated by police in California after a female staff member accused the singer of striking her.
The employee claims the incident occurred on Monday night at Spears' home in Southern California. She reported the alleged assault to Ventura County Sheriff's Department, who are now investigating Spears for alleged misdemeanour battery.
Sheriff's deputies attended Spears' home. No injuries were found on the alleged victim. Their report will be handed over to the prosecutor's office.
Captain Eric Buschow of the Ventura County Sheriff's Department said an employee of Spears alleges the singer "struck them during a dispute."
"Ultimately that investigation will be forwarded to the attorney's office for review," Capt. Buschow told People magazine. "It's a minor misdemeanour battery investigation."
Buschow explained that misdemeanour battery occurs when "physical contact" is made with another person.
A source close to Spears contradicted the employee, telling People magazine that Spears "didn't hit anyone."
"The housekeeper was holding her phone and Britney tried to knock it out of her hands," the source told People.
TMZ is reporting that the alleged victim is a longtime housekeeper of Spears.
According to TMZ, the incident occurred during a dispute concerning Spears' dogs. They say the housekeeper took one of Spears' dogs to the vet without informing Spears. When she returned, Spears confronted her, they argued about the dog's health and Spears slapped a phone out of the housekeeper's hands. The housekeeper then called the deputies to the house before filing a report at the Sheriff's station.
TMZ claim that Spears refused to speak to the deputies when they attended the incident.
Capt. Buschow refused to divulge the specific details of the incident.
In an email, Spears' attorney Matthew Rosengart called the investigation "overblown tabloid fodder - nothing more than a manufactured 'he said she said' regarding a cellphone."
"Anyone can make an accusation but this should have been closed immediately," Rosengart added. He went on to say there was "no striking and obviously no injury whatsoever."
It has also been revealed that Spears called deputies to her home last week, initially reporting "some type of theft."
When deputies arrived at Spears' home at approximately 6pm on August 10th, she told them she didn't want to file a report.
"She called and wanted to report some type of theft," Capt. Bruschow said. "When deputies arrived and contacted her security staff, they informed the deputies that Ms. Spears decided she did not want to file a report at that time. And so, deputies left."
It's unclear what exact item Spears initially alleged had been stolen.
"There was no law enforcement action at that time, no report taken or anything like that," Buschow confirmed.
These latest incidents come in the aftermath of Spears' father, Jamie Spears, agreeing to step down as conservator of her estate.
The singer has spent the last few weeks in a Los Angeles court as she fought to wrestle control of her life from her father. She called his domination of her affairs "abusive" and compared her situation to a victim of sex trafficking.
"The only similar thing to this is called sex trafficking," Spears said. "The people who did this to me should not be able to walk away so easily. I'm not here to be anyone's slave."
"This conservatorship is doing me way more harm than good," the singer told the court. "I deserve to have a life. I've worked my whole life. I deserve to have a two to three-year break."
Spears' father has served as conservator of her estate since 2008. He has now agreed to cooperate with the court to relinquish his control of his daughter's estate.