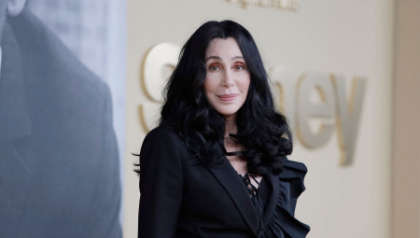 Cher has been accused of hiring four men to kidnap her own son, in order to stop him from meeting his then-estranged wife.
This comes after the music icon's son Elijah Blue Allman had reconnected with his estranged wife Marie Angela King for 12 days in November 2022. This was after Elijah had filed for divorce back in 2021.
Court document reports have said that Marie Angela King has alleged that on November 30, the night of the couple's wedding anniversary, four men entered their New York hotel room, and abducted Allman.
A court declaration outlined these allegations, which were signed by King on December 4. These documents were made public as part of the pair's ongoing divorce case .
"After spending these 12 days together in NY… four people came to our hotel room and removed [Allman] from our room", King claims in these documents. She also alleges that she was "told by one of the four men who took him that they were hired by [Allman's] mother".
"I am currently unaware of my husband's wellbeing or whereabouts," King wrote in December. "I am very concerned and worried about him. Since August 2022, I have been told that I am not allowed to see or speak to [Allman] who is currently in lockdown at a treatment facility that is undisclosed to me", King added. "I am also told [Allman] has no access to his phone. I understand his family's efforts to make sure he is well, and I want what is best for my husband".
Elsewhere, King also stated that she was asked by Cher to leave the family home in Allman's absence.
"I did so on the belief that my support payments would be timely, and I would be able to afford housing", she explained. "I was not allowed to retrieve all my belongings from our primary home and residence, nor was I given the opportunity to inventory our assets".
Allman who has had a long history of drug abuse, reportedly stayed at the Chateau Marmount, under the eye of a caretaker, hired by his mother. This also comes weeks after Allman was escorted by police to a rehabilitation facility. Hotel staff had reportedly found his "lifeless body, lying face down on the pavement leading to the hotel entrance with his arms by his side".
Cher is yet to comment on the proceedings and allegations.
Allman and King's next court date is due for Los Angeles on October 27.