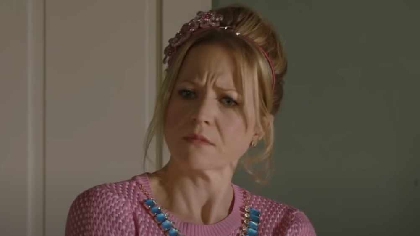 Kellie Bright, who plays Linda Carter in Eastenders, has announced she is expecting at age 44.
She wanted to share her experience after becoming pregnant with the help of IVF, following two failed attempts. Kellie and her husband conceived their first child, 9 year old Freddie naturally, but needed some help conceiving their 4 year old Gene. She froze her embryos and began the process to get pregnant again in 2019 but had no luck on two occasions.
They decided to use their last embryo and it worked. Kellie has said "This baby inside of me was the last one we had - the last chance of a pregnancy because at 44, we're not going through IVF again. I believe it was meant to be".
Kellie actually had a bleed two days before she was due to take a pregnancy test but then the bleeding stopped and she decided to do a test which was positive. Kellie and her husband Paul will welcome their baby in August.
Credit Photo: BBC