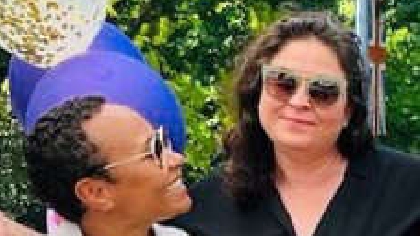 Emeli Sandé has gotten engaged to her girlfriend 6 months after coming out as being part of the LGBTQ community.
The chart-topping singer was previously married to a man after meeting at Glasgow University where she was studying medicine in 2004. She ended up quitting after 3 years to pursue her music career but her relationship continued and they got married in 2012. However, the marriage ended a year later. He was her first ever boyfriend and she now realizes what they had was a friendship and they never should've gotten married.
Emeli says she has never loved anyone like her new partner before. Yoana Karemova is a classical pianist so they share a love of music aswell.