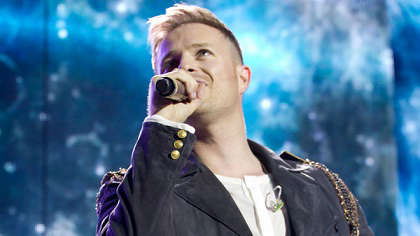 Westlife's Nicky Byrne hosts this Saturday's karaoke-themed show, RTÉ's Last Singer Standing, where contestants will face off against one another in a test of singing ability and nerve.
Grab the popcorn and pull up a chair this Saturday as RTÉ's Last Singer Standing hits our screens. Hosted by Westlife's Nicky Byrne, the karaoke-themed show will show contestants compete in a battle of singing, and nerve for €25,000 in prize money.
Kicking off on October 23rd, the hotly anticipated show will air for eight weeks, and lead to a glitzy final in December. Judging this new contest are Samantha Mumba, Girls Aloud star Nadine Coyle and former NSYNC member Joey Fatone.
A spokesperson for RTÉ said the show will require contestants to use their "tactics as well as talent" as they face off. To earn a place in the final, contestants must not only need to impress the popstar panel, but the studio audience and each other as well.
Each week, one singer from each show will make it through to the next round, something host Nicky Byrne said will be "fast-paced, exciting and full of jeopardy. The superstar pop panel of Nadine, Joey, and Samantha are talented, quick-witted, and full of personality. It's a fresh, new show and I think viewers will take it to their hearts on Saturday nights."
Nadine Coyle is no stranger to reality singing shows, having appeared on 2002's Popstars: The Rivals. The former Girls Aloud star said the show will be "exciting to watch" how quickly the participants might have to adapt.
"I loved the idea with this show of how quickly the participants might have to adapt to a song they are not familiar with in the original key in a high-pressured situation. I'm just so impressed by the singing talent that there is on offer in Ireland, and I love that people are getting a chance to show that off on Last Singer Standing."
Gotta Tell You singer, Samantha Mumba said the show is a "refreshing" spin on the traditional show and said it was "always a treat getting to come home for work".
While former NSYNC member, Joey Fatone said the show is "a fun singing competition with a game show element to it", requiring a "clever use of strategy from the contestants. Contestants have to pick from categories, and that narrows things down and gives singers fewer songs to choose from... it's going to be really exciting for people at home to watch."