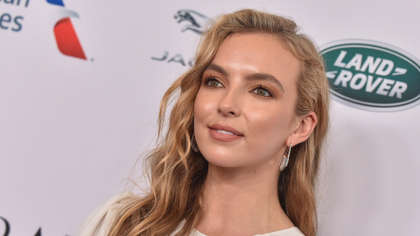 A man has been arrested by police in France after threatening to murder Killing Eve star Jodie Comer.
The 28-year-old actress feared for her life after receiving sinister threats from the man on social media. "I am coming to England to create carnage," read one threat.
After Comer contacted the authorities, IT experts traced the message to France. A 44-year-old man was subsequently arrested by police in the French city of Roubaix. The suspect is said to have cooperated with police, who seized computer files and technical devices.
French prosecutors called the threats against the British star "a matter of great concern."
"Following an official approach by the British authorities, a man was taken into custody for acts of harassment against an English actress," a spokesperson for prosecutors in the city of Lille revealed.
The arrested man is currently on bail pending the results of a medical examination.
After initially harassing Comer on social media platforms, the man progressed to directly emailing her family members.
"There is clearly great concern, because someone has been sending death threats to the actress," said a spokesperson for police in Roubaix. "Police here were first contacted by British police on June 30 and asked to make inquiries, before the arrest. The investigation involves threats and harassment made via social media and email to the actress Jodie Comer, and members of her family."
Fans of the actress noted how she was absent from social media from June 7th to July 20th as police investigated the matter. Since returning to Instagram, where she boasts 1.8 million followers, Comer has disabled the ability for users to leave comments without her approval. On her return to the platform she posted a message of support for Olympian Katarina Johnson-Thompson, with whom she attended school in Liverpool as a teen.
A spokesperson for Facebook, which also operates Instagram, reacted to the news of Comer's ordeal.
"We take threats of violence on our apps incredibly seriously," they affirmed. "We have clear policies against such behaviour and recently announced we'll take tougher action against people breaking our rules in DMs."
Comer is currently filming the fourth season of the hit BBC show Killing Eve. It's said to be the final season of the show, and with Comer's star rising in Hollywood it's unlikely she would return to the role if the show did continue.
Asked what she would miss most about working on the show, Comer replied "I've been in such strange you know, funny situations and met some amazing, amazing people so yeah, I think that's what I'll miss the most."
Since making her acting debut in 2008, Comer found herself cast in a variety of supporting roles on UK TV dramas. It was her 2018 debut as the villainous Villanelle on Killing Eve that propelled her to stardom. The role required her to perfect multiple accents, with many viewers surprised when they eventually heard her actual Liverpool accent. Killing Eve has won Comer both an Emmy and a BAFTA for her acclaimed performance..
Comer can next be seen in the action comedy Free Guy, which opens in Irish cinemas on August 13th. The Liverpudlian stars opposite Ryan Reynolds in a tale of a video game character who becomes aware of his true status.
Later this year Comer can be seen in Ridley Scott's period epic The Last Duel. Filmed partly in Ireland, the film stars Matt Damon and Adam Driver as two noblemen who challenge each other to a duel over Comer's honour.