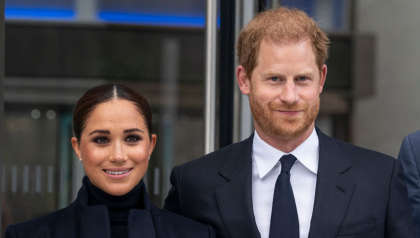 It has emerged that Prince Harry and his wife Meghan have been "demoted" to the bottom of the Royal family website, alongside minor royals including Prince Andrew.
Having been previously placed halfway down the official website behind senior members of the royal family, it has since been reported that the Duke and Duchess of Sussex are now below royals like the Duke and Duchess of Gloucester and Princess Alexandra.
The website has also reportedly removed non-working royals like Prince Michael of Kent and his wife Marie-Christine.
This comes as part of King Charles III's plans to create a "slimmed down" monarchy during his tenure. The public are planning not to pay for an ever expanding Royal Family.
Prince Harry and Meghan began moving down the website around 15 months ago, while they are still awaiting on the titles of their children Archie and Lilibet. Under Charles' ascension, the children are qualified for the title Prince and Princess.
The Duke of Gloucester, the Duke of Kents Princess Alexandra and the Queen's cousins are still working members of the family.