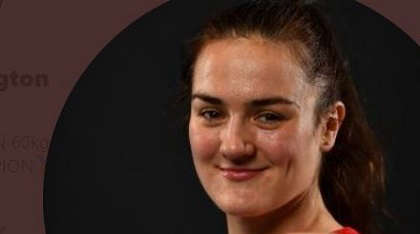 It turns out that Irish Olympic star Kellie Harrington used to work as a babysitter for a famous Irish actor Barry Keoghan.
Speaking to Amy Huberman on Mamia and Me podcast, Keoghan revealed that Kellie used to babysit for him.
The pair grew up in the same area of Dublin's north inner city, and Keoghan revealed that Harrington used to babysit him, despite being four years older than her.
Keoghan grabbed attention as the infamous "cat killer" Wayne in Irish crime drama Love/Hate in 2013. Since the, his acting career has gone from strength to strength having starred in films such as Dunkirk and The Killing Of The Sacred Deer alongside Colin Farrell and Nicole Kidman.
He also appeared in Matt Reeves' The Batman, which was released this year.
"She used to babysit me even though I'm older than her!", the actor revealed to Amy Huberman. "She was friends with my sister. I remember she would babysit me a few times while my sister was out drinking", he said.
"I'd be like Kellie, you're older than me? She would be there with my sister and Kellie would be there in my house when I was younger and I was like 'I'm older than you?'".
"massive influence"
Keoghan also heaped the praise on Harrignton, calling her a "massive influence" on the younger generation.
"I look up to that girl so much and I should take a leaf out of her book in how much she gives back to the community", he said. "She is a massive influence for young kids, girls and boys, in terms of the clique if you dream of something you can achieve it and she puts that into proof".
Kellie Harrington also recently married her longterm partner Mandy Loughlin last weekend.
Posting some snaps on Instagram, the Olympic Gold Medalist shared one simple message, "In a world where you can be anything, just be yourself".