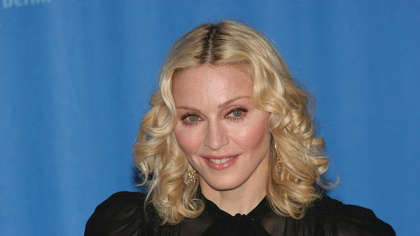 Madonna has called the experience of writing her own biopic "the most draining, challenging experience" of her life.
The Queen of Pop was interviewed for a new "Musicians On Musicians" feature with Rolling Stone, where she was asked about the the experience of reliving her career via a movie.
"Writing my script is the most draining, challenging experience I've ever had", she said. "It's kind of like psychotherapy in a way, because I have to remember every detail from my childhood till now".
Madonna also added, "Remembering all the things that made me decide to be who I am, my journey as an artist, my decision to leave Michigan to go to New York, all the things that happened to me when I was young and naive, my relationships with my family and friends, watching many of my friends die — sometimes, I have writing sessions where I go to bed and I just want to cry. You know what I mean?".
"The thing is, I realise I forgot a lot of things, and reliving, digging deep, trying to recall emotions that I felt in certain moments, both joyful and traumatic experiences … I realise I've lived a crazy life".
"Beautiful at the same time"
The interviewer who was Colombian singer Maluma also suggested that Madonna's life must have been "beautiful at the same time".
"Beautiful, obviously. But I would find myself at night, lying there in bed, thinking, 'My God, did that really happen to me? Did I really know that person?", Madonna responded.
Thank you for the support @Spotify! Love, Madame ❌ - Listen now: https://t.co/Uket6h13II pic.twitter.com/XvmNqvD6Ux

— Madonna (@Madonna) October 11, 2021