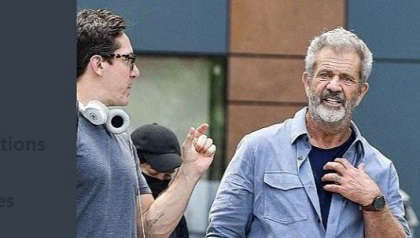 Despite being worth over £305 million, actor Mel Gibson is charging £1,000 to give fans the opportunity for a meet and greet with him.
Called an Experience with Mel Gibson, the actor will be appearing in Leeds, London, Glasgow and Birmingham to chat with fans on stage.
The prices to meet the Braveheart icon are certainly not cheap. The most expensive places for these meet and greets cost £345, which includes a three course meal and a band, as well as Mel chatting about his acting career.
"(Best seats in the house)"
Fans are told, "Super premium table location (Best seats in the house!)".
"Drinks reception on arrival in our fabulous VIP area. Table service for the duration of the evening".
"Welcome drinks package shared with your table, including, Champagne, Wine, Beers, Soft Drinks and Iced Water".
Fans will also have the chance to meet Mel the day before for a meet & greet for £645 and can have their picture taken with him. Fans have also been told that they must be able to produce their dinner ticket and only one person can appear in the photo.
"Only 20 available. Queue priority, Premium guests will be first in line for the photos" said Mel's organisers.
"Limited edition GOLD access Lanyard. Choice to either…Get the mount of your photo frame signed in Gold pen [OR] signed Mel Gibson Movie poster (SIZE A3").
"All our items come with COA and video of the signing".
'A Virtual Experience With' Mel Gibson is getting closer!

A seriously EXCLUSIVE opportunity to:

- Purchase signed Mel Gibson posters
- Send in your own posters/photos to be signed
- Request personalisation

+ much more!

👉🏻 Sign up now at our Facebook channel! pic.twitter.com/5fSSiMg5Kz

— Experience With.. (@AnExpWith) July 25, 2021