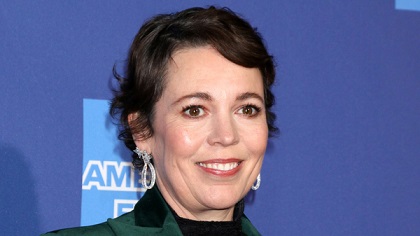 14-year-old Charlie Reid will appear in new feature film, Joyride, alongside The Crown star, who "can't wait to work with him!"
14-year-old Charlie Reid has not only bagged himself the acting job of a lifetime, but he is also catching the eye of some well-known admirers. The young actor is set to star alongside Oscar winning actress, Olivia Colman, who believes the Kildare native has "clearly got it all".
Following in the footsteps of fellow Kildare actor, Paul Mescal (The Lost Daughter), Reid is set to star alongside Colman in new feature film, Joyride. According to an interview in The Guardian, The Crown actress has been blown away by Reid's acting talent.
The young actor is said to have been chosen from 1,500 hopefuls to play the role of Mully. Judging by Colman's admiration, it is easy to guess why. Having been impressed with his audition tapes, Colman met the young actor via Zoom before rehearsals began.
"He totally blew me away. He's clearly got it all. I'm going to have to really up my game. I can't wait to work with him!"
Speaking to the Guardian, director, Emer Reynolds said Reid has "pure, raw talent and that special something that all great actors have." Reynolds, who sat in on Colman's Zoom with Reid, said "Olivia was complimenting him on his natural talents and how wonderful she thought he was for the part. He has what Mully has, that really beguiling combination of confidence and vulnerability."
Written by Ailbhe Keoghan and directed by Reynolds, Joyride is the story of an unlikely friendship struck between two lost souls who have found themselves on a life-changing road trip. Reid will play Mully, a cheeky lad who steals his dad's stash of illicit cash and makes off in a stolen taxi. He meets p****d off mother, Joy (Olivia Colman), who wakes up hungover in the stolen taxi. The pair leave their lives behind and go on the run with the baby and cash.
According to Variety, Sony Pictures Worldwide Acquisitions has bought distribution rights on Joyride for the world, excluding North America and U.K. Production was scheduled to begin in Ireland around the 21st of June, but there is no release date for the feature film as of yet.