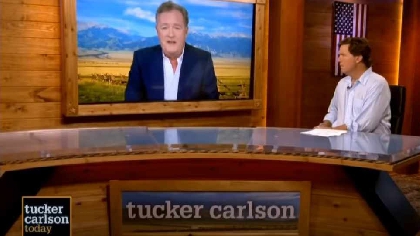 Piers Morgan has done his first TV interview since quitting "Good Morning Britain" with controversial American broadcaster Tucker Carlson.
He accused Meghan and Harry of doing a "hit job" on the Royal family and demanded Meghan name the person who denied Meghan help for her mental health struggles.
Piers said 17 allegations made in the Oprah interview have been proven to be untrue and exaggerated. Piers also called Harry a "whiny brat" quoting "he's in his mid-30's crying his dad won't fund him financially".