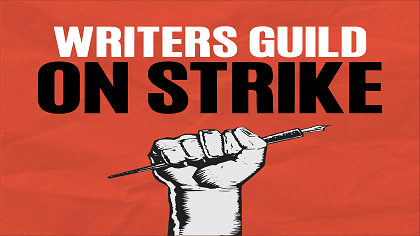 The striking Writers Guild of America (WGA) has reached a tentative agreement with the Alliance of Motion Picture and Television Producers (AMPTP).
Negotiators for the WGA and AMPTP spent five consecutive days locked in negotiations, with a potential resolution announced on Sunday.
The WGA strike is in response to studios taking advantage of the "transition to streaming to underpay entertainment industry workers, including writers in every area of work."
The WGA told its members on Sunday, via email:
"What we have won in this contract—most particularly, everything we have gained since May 2nd—is due to the willingness of this membership to exercise its power, to demonstrate its solidarity, to walk side-by-side, to endure the pain and uncertainty of the past 146 days.
"It is the leverage generated by your strike, in concert with the extraordinary support of our union siblings, that finally brought the companies back to the table to make a deal."
The Negotiating Committee is said to have reached an agreement in principle on all deal points, subject to drafting final contract language.
While details are scarce at this point, the WGA assured its members that the new deal provides "meaningful gains and protections for writers in every sector of the membership."
The WGA made it clear that while picketing is to be suspended at this time, the strike is still not over and members are not to return to work.
WGA members are however encouraged to join SAG-AFTRA picket lines.
SAG-AFTRA, (Screen Actors Guild – American Federation of Television & Radio Artists) has been on strike since July 14th. It congratulated the WGA in a statement:
"SAG-AFTRA congratulates the WGA on reaching a tentative agreement with the AMPTP after 146 days of incredible strength, resiliency, and solidarity on the picket lines. While we look forward to reviewing the WGA and AMPTP's tentative agreement, we remain committed to achieving the necessary terms for our members."